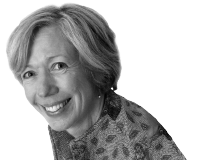 Moira
Garvey
OFFICE

413.734.9094

MOBILE

413.575.3490
Moira@JupiterConsultingGroup.com
OFFICE HEADQUARTERS
MASSACHUSETTS, UNITED STATES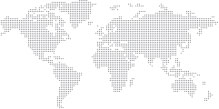 Moira Garvey, M.S., an Organizational Development consultant, facilitator, and coach elicits leaders' and teams' innate courage to lead with meaning and purpose thus achieving their desired results. Our world poses unprecedented and complex challenges. Moira guides leaders to discern what matters most and expanding their resilient capacities ensures sustainability in the 21st Century. Her unique blend of analysis, pragmatism, and intuitive insights develop trusted partnerships with each client.
EXPERIENCE


IN THE INDUSTRY
25+ YEARS
FOCUS AREAS
Maximizing Leadership Capacity
Team Performance Enhancement
Mindfulness: Mastery With The Mind
FAVORITE ACTIVITY


HIKING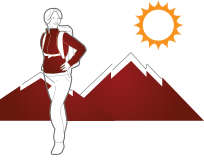 BACKGROUND & EXPERIENCE
Moira, a Principal Consultant, co-founded Jupiter Consulting Group in 2004. While employed at a Fortune 80 company she successfully led and consulted with internal teams for a decade and prior to entering the external world of consulting oversaw the Executive Development function. Her practice experience is diverse in that she has worked with leaders and teams in numerous small businesses, nonprofits, and Fortune 500 companies, including Facebook, Dow, Pepsi, and United Technologies. Her Master's degree in Organizational Behavior is from California School of Professional Psychology in Berkeley, CA; her Bachelor's degree is from Holy Cross College in Worcester, MA. In 2013, Moira completed the intensive and multi-phased teacher's Practicum in Mindfulness-Based Stress Reduction (MBSR) at the Center for Mindfulness in Medicine, Healthcare and Society at University of Massachusetts Medical School. She holds numerous certifications in various leadership and organizational effectiveness tools.
FOCUS AREAS
Maximizing Leadership Capacity
Team Performance Enhancement
Mindfulness: Mastery With The Mind
AREAS OF PASSION
Moira's niche is facilitating leaders to develop a keener awareness. This fosters clearer thinking and wiser decisions resulting in more innovative and ethical solutions. Much of Moira's current leadership development work incorporates neuroscience and tools for raising awareness that train and optimize the mind. Her Mastery With The Mind | 21st Century Leadership initiative offers organizations a series of workshops. Additionally, Moira's areas of expertise and passion support leaders and teams to increase their influencing abilities in complex and politically-oriented cultures by becoming more Organizational Savvy. Leading in this century demands more developed emotional intelligence skills of self-awareness and Leading From Your Core; furthermore, Moira cultivates greater social intelligence with her clients amplifying their abilities to build true collaborative relationship through courageous communication. Moira is energized when integrating relevant neuroscience, in-depth business experience, along with purpose-driven leadership development processes that equip leaders to thrive within the Volatile, Uncertain, Complex and Ambiguous, 'VUCA' world.
FAVORITE ACTIVITY


HIKING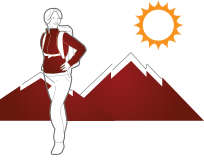 APPROACH
As a seasoned OD professional and coach Moira believes the 21st century's unprecedented challenges demand new leadership capabilities. To lead globally and inventively, leaders must consciously tune-in to their assumptions that underlie their habitual behaviors. Her leadership coaching and team performance consultations leverage her considerable skills and knowledge in areas such as change leadership, team dynamics, productivity, and leadership effectiveness. Grounded in extensive organizational development experience, her approach integrates the latest methodologies used to increase performance and personal fulfillment. This includes the neuroscience of change, mindfulness, leadership resilience and positive psychology.