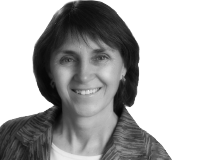 Mary Ann
Rettig-Zucchi
OFFICE

510.530.0496

MOBILE

510.332.6805
MaryAnn@JupiterConsultingGroup.com
OFFICE HEADQUARTERS
CALIFORNIA, UNITED STATES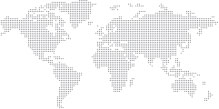 Mary Ann is passionate about equipping leaders, teams, and organizations with practical ways to translate good intentions into great results. Hundreds of leaders, from growing start-ups to Fortune 100 companies, have benefitted from her keen analytical skills, insightful coaching and facilitation, creative collaboration, and practical focus on improving results, professional success, and personal satisfaction.
EXPERIENCE


IN THE INDUSTRY
25+ YEARS
FOCUS AREAS
Team Effectiveness and Facilitation
Executive Coaching
Customized Leadership Development
Organizational Savvy
FAVORITE ACTIVITY


DRAGON BOAT RACING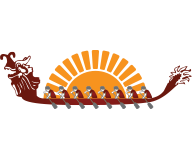 BACKGROUND & EXPERIENCE
For 25 years, Mary Ann has forged trusting partnerships with clients providing them with enhanced clarity, deep honesty, and an expanded capacity for success. Her coaching helps experts in the worlds of engineering, finance, and more expand their influence and become proficient, inspiring leaders. She has collaborated with executives to design and execute meetings that accomplish the dual goals of addressing concrete business issues and strengthening the dynamics of a team. With stellar facilitation skills and a good measure of humor, she has conducted hundreds of provocative, practical leadership development programs.
Mary Ann's client list includes Chevron, Coverity, Genentech, Simpson Strong-Tie, Tapjoy, Wells Fargo, United Technologies, and the University of California Office of the President. She has been a featured speaker at multiple professional development events including the Women at Intel Network (WIN) Conference. Mary Ann has a Doctorate in Counseling Psychology from the University of California at Berkeley where she also earned her M.A. in Adult Education. She is a member of the Advisory Board for the Ciocca Office of Entrepreneurial Studies at her alma mater, Holy Cross College in Worcester, MA, where she serves as a faculty member in the Summer Business Program.
FOCUS AREAS
Team Effectiveness and Facilitation
Executive Coaching
Customized Leadership Development
Organizational Savvy
AREAS OF PASSION
At once creative and pragmatic, Mary Ann is committed to inspiring resilient leadership and inventive teams in the context of addressing organizational issues. Passionate about serving as a catalyst for change, she prompts clients to challenge their perspectives, explore new ways of thinking, tap into their core strengths, and expand their repertoire of skills for accomplishing great things with and through other people. She enables leaders to expand their strategic influence by becoming organizationally savvy while maintaining their integrity in the midst of inevitable politics. Mary Ann cares deeply about cultivating robust communication skills that enable leaders to more fully appreciate diverse perspectives, expand their understanding, and envision new possibilities.
Working with Mary Ann, teams transform uncomfortable tension into productive collaboration; leaders more fully embrace their responsibility for, and further develop their skills in, shaping culture, leading change, and developing others.
FAVORITE ACTIVITY


DRAGON BOAT RACING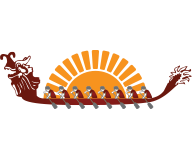 APPROACH
Appreciative of the significant strengths and critical knowledge that leaders, teams, and organizations bring along with their good intentions, Mary Ann taps into her clients' inherent wisdom. She works with them to identify strengths, understand underlying needs, appreciate the benefits of change, and collaboratively devise practical ways to accelerate their success.
Mary Ann draws on her rich expertise in interpersonal communication, strategic influence, team dynamics, change management, organizational politics, and leadership effectiveness. Individuals and teams discover new ways to approach their work with clarity, authenticity, and purpose while applying their signature strengths for positive organizational impact.